Thank you for your interest in a career at Structure Medical. We pride ourselves on hiring the top talent in the manufacturing field. Thanks to the excellent work of each and every one of our team members, we are a premier contract manufacturer of medical implants, instruments, and cutting tools for the world's largest and most prestigious OEMs.
Our employees enjoy working in a clean, world-class manufacturing environment. Our company offers a highly competitive salary and an excellent benefits package that includes health, dental, vision, life and disability insurance, as well as a company-sponsored 401k retirement plan with a generous company match.*
* Note: Benefit plans and programs are governed by official plan documents and may not apply to all employees. Structure Medical LLC may change benefits plans, policies and programs at any time for any reason.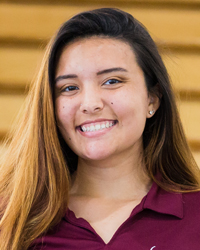 "I enjoy working at Structure Medical because of the friendly atmosphere and team collaboration. We all work together in a precision environment to serve the needs of the customer. It's a lot of fun and I feel like my colleagues and I are really making a difference."
– Brianna C.
Program Management Staff, Mooresville, NC.
"I appreciate the culture and leadership. They create an environment that promotes productivity and high-quality products for our customers. Combine that with the benefits package and state-of-the-art equipment and I consider this to be the best manufacturing role I've had in my 35-year history."
– Mark B.
Quality Manager, Naples Florida.
Structure Medical LLC is an Equal Opportunity Employer. We are committed to ensuring equal employment opportunities for all job applicants and employees. Employment decisions are made without regard to race, color, gender, age, religion, national origin, citizenship status, physical or mental disability, past/ongoing/future veteran status, marital status, sexual orientation, genetic information, or any other characteristic protected by law.
This link leads to the machine-readable files that are made available in response to the federal Transparency in Coverage Rule and includes negotiated service rates and out-of-network allowed amounts between health plans and healthcare providers. The machine readable files are formatted to allow researchers, regulators, and application developers to more easily access and analyze data.